Residential Property
Whether buying or selling your home, we know that moving house can be a stressful time.
At ET Law Limited, our experienced residential property lawyers will ensure your transaction runs as smoothly as possible, from your initial instruction through to final completion.
Our Conveyancing Quality Scheme (CQS) Accreditation assures you of the highest quality standards in residential conveyancing practices. Our property experts will work quickly and efficiently, delivering the highest levels of service for all of your property requirements, including:
For a more detailed look into any of the above matters, see our overview of each process by clicking on one of the links above.
FOR LATEST OFFERS ON CONVEYANCING CLICK HERE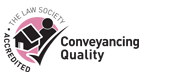 Panel Memberships
We are currently panel members for the following lending institutions:
If you do not see your chosen lender within this list, please contact us so that we can contact your lender to be added to their approved panel.
Aldermore Bank
Alliance & Leicester
Barclays/Woolwich
Bradford & Bingley
Britannia/Co-Operative Bank
C & G
Furness
Halifax
Melton Mowbray
Northern Rock
Santander
Scottish Widows
Skipton
Yorkshire/Barnsley/Chelsea/Accord
We can also act for you  if your lender is one of the following:
Clydesdale
HSBC
Yorkshire Bank
For further information please contact our dedicated residential property team on 0161 865 2673 or email
property@et-law.co.uk