The road to Brexit has been beset by numerous obstacles, delays, and heated debate from both sides. Despite the fact that our departure from the European Union has been postponed until after the general election in December, there remains tangible disbelief that this date might just pass us by.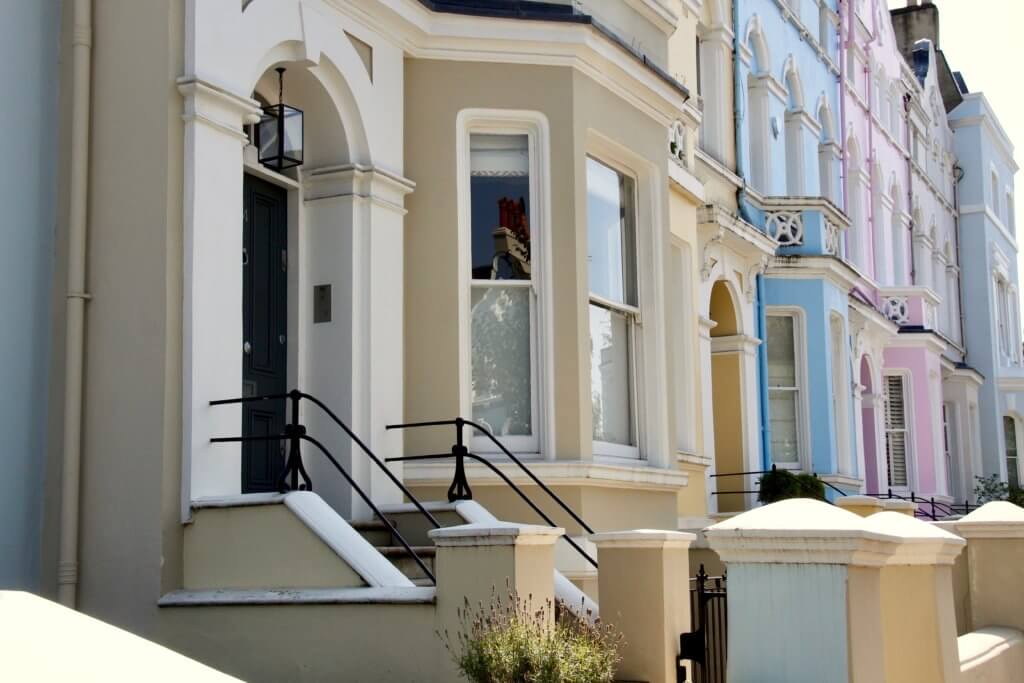 To say that our times our uncertain is an understatement. When it comes to the UK property market, anticipating what could happen feels closer to clairvoyance than anything else. 
However, using data and research our property experts have been able to lay out a few potential ways that Brexit could play out. As our property team consult their crystal ball, continue reading for more. 
No-deal Brexit and Brexit house prices
A no-deal Brexit looks increasingly likely and it's almost certain that this would negatively influence house prices in the UK, for the short-term at least. It's just very difficult to quantify, let alone make strong house price predictions over the next five years.
However, one of the world's most reputable credit rating agencies have forecast that a no-deal Brexit will cut more than 10% off the value of UK house prices next year. According to credit agency Standard & Poor (S&P), a no-deal Brexit will mean that 2019 ends with house prices 1.7% lower than at the end of 2018. To investors across the world, S&P are one of the biggest providers of government and company credit scores so they're well-positioned to comment. 
That's not all, either. They predict that prices will continue falling in 2020 (by 10.2%) and then on into 2010 (by 6.1%). Realistically, Brexit has been giving the UK property market jitters as soon as the decision was passed. That said, S&P has said that if a Brexit agreement is struck before 31st October, the UK housing market will avoid slipping into the red and, ultimately, will see a modest 1.5% rise in 2020 after prolonged stagnation.
Continue reading to see just how house prices have been affected since the Brexit vote.
House prices since the Brexit vote was passed
After the 2016 referendum, house prices stagnated for a while. This was most likely due to anticipation of what was to come, and the fact that inactivity is fairly normal for that time of year.
As Brexit loomed closer, however, house prices began to tumble. See below for a visual guide to year-on-year house price changes before and after the Brexit vote (June 2016).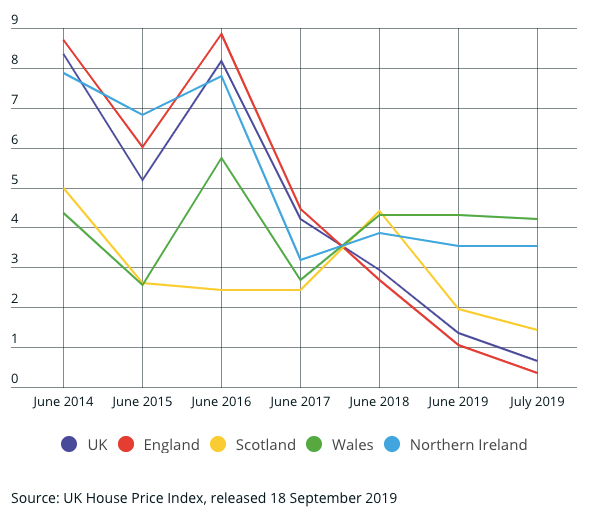 As you can see, there is a sharp decline in June 2016. Studies show that even two years later, year-on-year price growth had improved in each UK nation except England.
It's all quite gloomy, especially with so much uncertainty across the UK. It's almost impossible at this point to accurately describe the extent to which Brexit has influenced these figures. S&P are not the only house prices authorities with a gloomy outlook: professional services and accounting experts KPMG predicts that, after a no-deal Brexit, prices could fall by 6% in 2020 ("with a drop of 10-20 per cent not out of the question").
There's a silver lining for first-time buyers
Amid the doom and gloom, first-time buyers can actually benefit from the drop in house prices. Up until the Brexit vote, it had been somewhat difficult for first-time buyers to get a foot on the property ladder because of inflexible mortgage schemes and rising house prices.

Any decline in house prices is good news for first-time buyers, and with lower competition lenders are now competing with each other through a range of attractive fixed-rate mortgages. And, while there may be fewer properties on the market in general, first-time buyers can really take advantage, in this window of opportunity. With the help of experienced accountants, first-time buyers may have the upper hand once we've left the European Union.
For more information regarding getting on the property ladder and how Brexit may play out for you, be sure to visit our blog which is updated regularly.