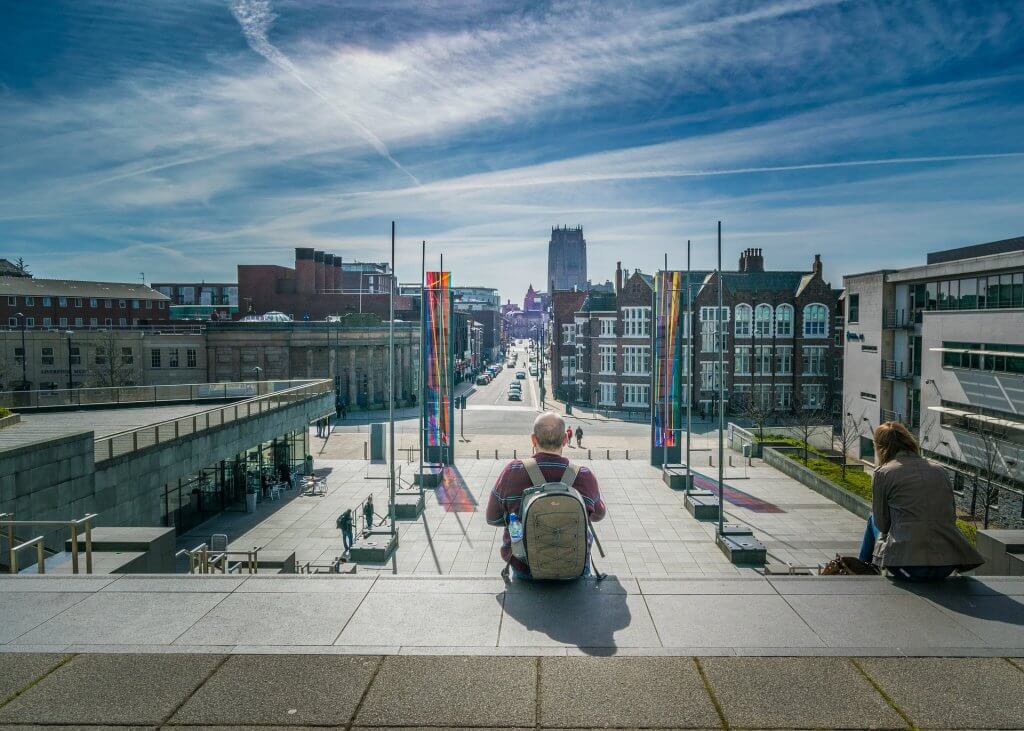 Taking that first step onto the property ladder can be challenging, especially if you're not sure where to look. In our guide, we'll help you to identify the property hotspots of the North West to set your sights on in 2010.
As a Manchester-based residential conveyancing solicitor, we have a wealth of experience in North West property hotspots and the very best places to purchase a new home. We've pulled together a few of favourite and affordable places to buy your first home in the North West, read on to find out more!
Houses in Burnley
Burnley came top of the list of most affordable places to buy property for first-time buyers. This market town sits on the edge of an area of outstanding natural beauty and has great transport links to Manchester, Preston and across the North West. In 2016, average property values in the area were around £118,000, making Burnley a great option for those looking to set a foot on the property ladder.
What are the average house prices in Burnley?
As of May 2019, the average price for a house in Burnley stands at £125,063 according to recent figures from Zoopla. In the same period, flats in Burnley sold for an average of £94,653 and terraced houses for £81,730.
Houses in Salford
Salford is a vibrant and eclectic area. From the bustle of Manchester City Centre to the tranquillity of the local countryside, everything you could ever need is less than a stone's throw away. And, as house prices in Manchester continue to price first-time buyers out, Salford is a perfect alternative.
Having undergone wide-scale regeneration following the development of Media City, Salford is proving itself to be one of the best areas for first-time buyers. The area is still in its infancy, with major development plans in place well within the next decade.
What are the average house prices in Salford?
According to Zoopla, within the last 12 months the average house price stands at £186,765. The current average value of a house in Salford is £171,155 (a figure which has risen by £4,104 in the last year).
Houses in Liverpool
Liverpool is one of the great UK property hotspots of 2018, with a whopping 87% of properties being affordable to first-time buyers. Well regarded as one of the best places to live for first time buyers, Liverpool has great transport links, a thriving social scene, and a low cost of living. The city is home to incredible history, plenty of green spaces, and of course, The Beatles – what more could you want!
What are the average house prices in Liverpool?
Within the last 12 months, the average house value in Liverpool has dropped by £735 (Zoopla). Houses sold for an average price of £170,311 and, in the past year, their value has stood at £175,208.
Houses in Runcorn
Just on Liverpool's doorstep and with an average house price almost £20,000 cheaper, Runcorn is a greener and far more cost-effective alternative. If you want to dip in and out of the city bustle, Runcorn is a fantastic choice for first-time buyers. Its recent housing boom is likely caused by a new six-lane toll bridge over the Mersey – it links Runcorn with nearby Widnes which then reduces the journey to Liverpool to a casual 20 minutes.
What are the average house prices in Runcorn?
According to Zoopla figures the average house price paid in Runcorn is £149,985, for the last 12 months. The current average house value is almost true to this, coming in at £148,259. In the past year, the average house value in Runcorn has risen by £1,779.
Let us help you get a foot on the property ladder
If you're looking to become a first-time buyer in 2018, make sure to look at our simple guide to buying a property. If you'd like to find out more about how ET Law Limited can help you purchase your first property, contact us today.