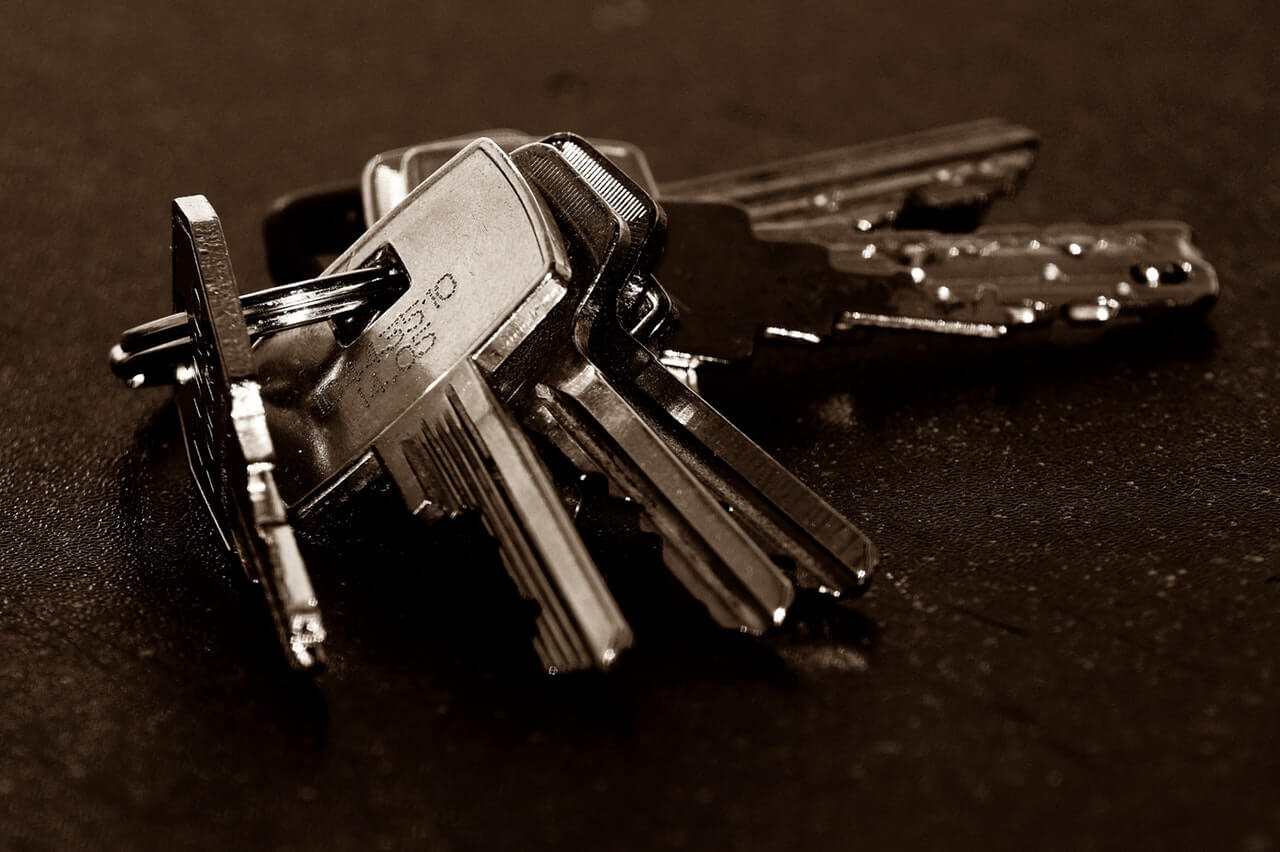 Buying your first house can be both an exciting and nerve-racking experience. That's why, with such a significant investment, it's crucial to get first time buyer advice not only from the professionals but also from others who have been through the process themselves.
This provides you with an impartial perspective and can help you to make those all important decisions during the house-hunting process.
We spoke to Rebecca Moss, who bought her first home last year, to go through her experiences as a first-time buyer. Here's what she had to say.
When did you buy your house?
My house purchase completed in October 2016!
Why did you pick your location?
As I was a solo buyer, the price was a huge factor in this decision, but I did have some criteria that I based my search on to help narrow it down a bit:
The property I chose had to have:
Good public transport links

Easy access to the motorway

Low council tax
How did you find the house-hunting process?
The house-hunting process was surprisingly easy actually. I set up alerts on RightMove and Zoopla for my price bracket, chosen areas, property type and just kept an eye on those. I also took a bit of an 'old fashioned' approach by walking around a few of my chosen areas, peering into the windows of the estate agents, looking for a bargain.
Surprisingly, the way I found my house was a bit unconventional – it was through a group on Facebook, where the vendor posted that she was looking for a quick sale. I followed the link and contacted the estate agent to arrange a first viewing!
I had viewed a few properties before this point, so I knew what I was looking for. The property I bought had been on the market for 5 days when I put my offer in and it was subsequently accepted!  
Once you'd decided on a house, what was the first thing you did?
I spoke to my financial adviser, who helped me to decide on the offer amount to put on the table. I was really keen to have my offer accepted, but I took the advice not to offer too much. The advice to offer just slightly over the asking price helped to ensure that my offer was taken seriously.  
How many houses did you look at before deciding on the one you wanted to buy?
I looked at 4 properties before I decided to make an offer on my house. The thing that swung it for me was the fact that it was a new build property and less than 5 years old, meaning that the builder guarantee was still valid should anything go wrong (structurally) with the property.   
Did you decide to make an offer above, below or the same as the asking price and why?
I offered above the asking price. The house was listed as 'offers over' so I knew that the lost price was the very least that they would be looking for.
Top Tip: It's generally a good rule of thumb to get an idea of how much your property is worth before making an offer. Read our guide on how to determine whether your property is worth the asking price, for more information.
Did your offer get accepted or rejected?
Accepted! I was told there were a few offers on the table, but mine was attractive due to the fact I was a first time buyer and did not have a chain to consider (which I am told can slow down the process).
Did you use a mortgage broker?
Yes, and I would say he was absolutely essential. Got me a great deal and as someone who needs a bit of a helping hand with finance-related activity, this was a good move!
I used a broker recommended by my estate agent, but I now understand that there are other options available – so if I ever decide to sell up and move again – I would shop around and see what other options there are.
From deciding you wanted to buy to moving in, how long did the process take?
From me putting the offer in, right the way through to completion it was 12 weeks which I was very pleased about. I got the completion statement on the Friday and I was collecting my keys the next day!
Did you use the help-to-buy scheme? If not, why not?
I didn't. I had been living with family for a number of years whilst I saved up my deposit to a point where I could afford to purchase without using the help-to-buy scheme. I also had my savings in bonds and ISA's so I had to ensure this money was available to withdraw before making the offer on the house.
Top Tip: Did you know that ET Law Limited solicitors can assist you with any help to buy scheme queries? Our team have a wealth of experience in residential property law and can help you throughout every step of the property buying process. Get in touch with a member of our team today.
Did you use a solicitor?
Yes. They handled all of the paperwork and spoke directly to my seller's solicitor regarding any queries from the searches or other aspects of the sale.
I was provided with regular updates on how my case was progressing and I was able to speak directly to my case handler if I had any queries.
If you were to do the whole process again is there anything you would do differently?
Not really no. I found the whole process very very easy as there was no chain.
Buying your first home doesn't need to be complicated. That's why our professional solicitors work closely with you to ensure your journey to becoming a homeowner runs as smoothly as possible.
For more helpful home buying tips, read our first-time buyer jargon buster or contact us to see how our services can help you.