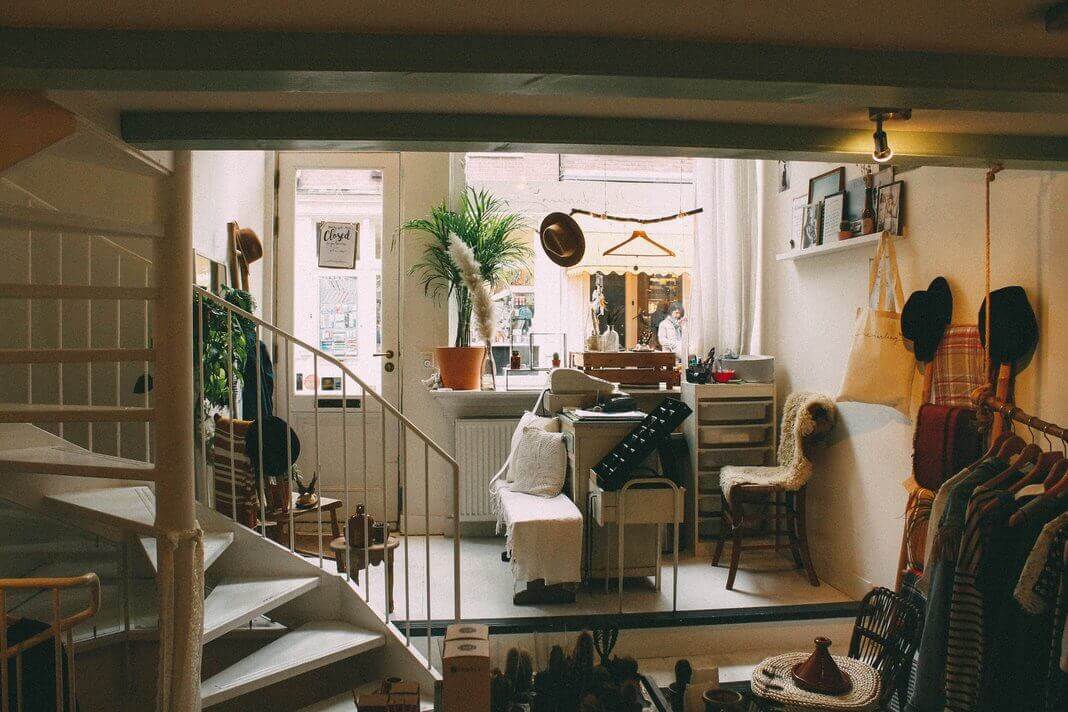 Whether you're looking for a new investment option or you're ready to purchase your first home, it's likely that you've toyed with the idea of purchasing a flat or house at some point during your search.
Taking a detailed look at your options will provide you with all the information you need to make that all important decision. That's why we've put together our top house vs flat pros and cons to help you decide which is the best option for you. Read on to learn more.
Is it better to live in a house or an apartment?
Deciding whether to live in a house or an apartment is largely up to personal preference, however, there are some common aspects that you may want to look at to make your decision easier, including:
Neighbours

Space (square footage)

Location

Safety

Maintenance

Costs

Noise level
These are just a few of the things to be mindful of when comparing houses and apartments. In reality, there will be a whole host of additional factors that you will realise are important to you when choosing the perfect home. Below, we'll discuss the pros and cons of each option to help you decide which is the best investment.
House vs flat pros and cons
Home type:                                                          
Pro:

Con:

Flat

Usually under a leasehold agreement

Usually cheaper to buy than houses

Security e.g. coded entrances, security cameras, above ground apartments

Sometimes come with on-site amenities

Smaller than houses

Can't separate yourself from noisy or nuisance neighbours

Usually under a leasehold agreement

Mandatory building maintenance fees

House

Usually under a freehold agreement

You tend to have more freedom to decorate the interior and exterior as you wish

Greater privacy

Fixed, regular mortgage payments (not really sure what you mean here? This would be the same on a flat?)

Responsible for all maintenance costs

Usually more expensive to buy than apartments

Long-term financial commitment

House values may not increase at first
Many prefer the convenience and flexibility of living in a flat, whereas others prefer the long-term security and returns associated with buying a house. As a first time buyer, you will need to take a look at your finances, as well as the pros and cons above to see which option is better suited to your situation.
Should I buy a flat or house for investment?
If you're looking for an investment opportunity rather than a family home, you will need to look at different factors before deciding on whether a flat or house is best, including:
Returns on investment
Buying a flat or a house is a significant investment, so naturally, you'll want to ensure that you maximise your potential returns.
With a house, you can add value to the property with renovations, extensions and conversions. However, with a flat your renovation options are more limited. Alternatively, apartments typically have a lower purchase price than houses and the costs of maintaining the building is shared, so there is potential for high cash returns and yields. They may also be a bigger rental market for flats which would increase the likelihood of a regular income.
Costs
If you opt for a flat rather than a house, your initial purchase costs will be lower. However, you will need to pay ground rent and service charges. With a house, you have higher potential for capital growth in the long-run, but it is typically a larger investment with high start-up costs to go with it.
Risks
If you're looking to start a property portfolio, flats tend to be cheaper to buy, so it's easy to build up a portfolio and spread your risk over a number of properties. Alternatively, if you can only afford to buy one or two homes, you increase your risk as an empty house can significantly reduce your income and increase costs.
First-time buyers solicitors
Regardless of whether you're looking for a new home or an investment opportunity, ET Law Limited solicitors have the expertise and experience to help you make your investment a sound one.
We have offices in both Warrington and Manchester, so if you're ready to get your foot onto the property ladder, be sure to get in touch and get a helping hand from our excellent team.
Contact Us